ABC haven't completely removed Star Jones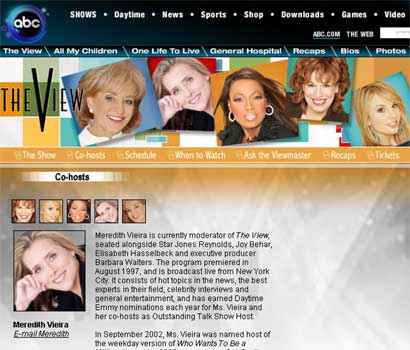 After Star Jones gave a surprised announcement of her leaving The View do to it going in different direction on June 6, 2006 and being fired the same day after that stunt. ABC has removed almost all traces of her from their website. The only place you can still see her is on Meredith Vieira bio page (attach screen cap). That's right Meredith Vieira is still alive and well with ABC.
Talk about burning bridges, Star burned a big ass bridge. Let's see who Star Jones pissed off: Barbara Walters, The View, ABC, and The Walt Disney Company. I wish her luck in finding another job.
Related Today