Christina Aguilera wants to stay married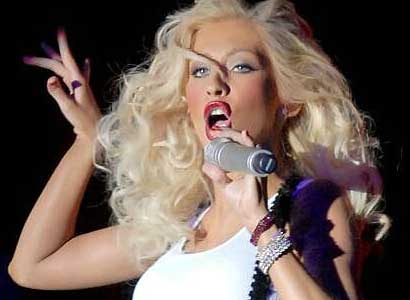 Singer Christina Aguilera has decided that she really wants to stay married to husband Jordan Bratman. With so many celebrity reality stars being curse by MTV, Christina is avoiding all that by turning down request for her own reality TV show. She tells MTV News:
We've been approached, actually, and it has been a question for some people, but my marriage and my relationship with my husband is something that I really want to protect.

My heart goes out to that whole situation. It's a whole different ballgame, I feel, when you do open yourself up to that whole thing, and it must be difficult. You're open to all the judgment in the world. At least now I can say, `Well, you don't know my situation and it's very private and special and sacred to me.'
Christina has become wiser after becoming a married woman. Now only if other celebrity couple will learn from her.
Related Today