Jackie Chan drunk and disruptive
Posted by George on July 11th, 2006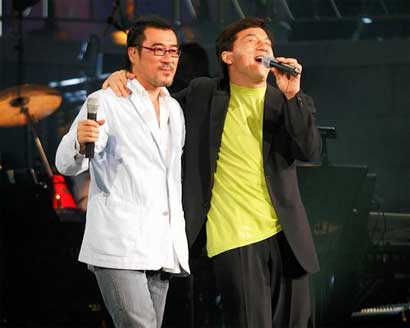 Action movie star Jackie Chan got drunk and disruptive at a concert by Taiwanese singer/songwriter Jonathan Lee in Hong Kong on Sunday. Jackie had been invited to attend the performance as a invited performing guest.
While at the concert, Jackie got drunk and disrupted the concert by jumping on stage. When the audience started booing him, he started exchanging insults with the audience, according to Ming Pao Daily News.
Chan's spokesman, Solon So, has no comment in the matter.
Related Today