Nicky Hilton in the Hotel Business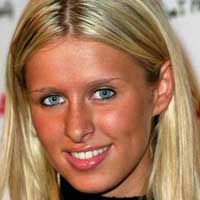 Looks like Nicky Hilton is diving into the family business of running a hotel. Nicky will be opening up her very own hotel in Miami called, Nicky O South Beach. She will be renovating two buildings to create the hotel. The O in the hotel name is from Nicky's middle name of Olivia.
Hilton, the granddaughter of hotel tycoon Conrad Hilton, is confident the project will be a huge success and plans to follow up the development on her first boutique property with a second in Chicago.

She says, "I've been around hotels my whole life, and I know a good hotel when I see one."

Hilton's new 94-room boutique/condominium accommodation will include entertainment news tickers in the elevator and even a signature scent.
The penthouse suite of the hotel will be designed by Roberto Cavalli and will go for a price of $5,000 per night.
Related Today