Brandy tries out for Star Jones job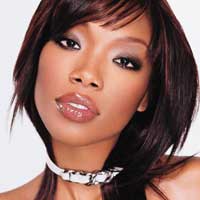 Can singer Brandy be the next replacement for the fired Star Jones Reynolds? It can very well be official depending on how well she performs on the Wednesday and Friday show.
Her View stint could lead to a full-time job. "These tryouts are for consideration for the permanent gig," a source close to the situation tells PEOPLE. "They plan to have a few people trying out, like what CBS did (before hiring) Craig Ferguson for the Late Late Show."
Brandy is currently one of three judges on the reality show America's Got Talent with David Hasselhoff and Piers Morgan, which is produced by American Idol's Simon Cowell.
[People]
Related Today