24 coming to a theater near you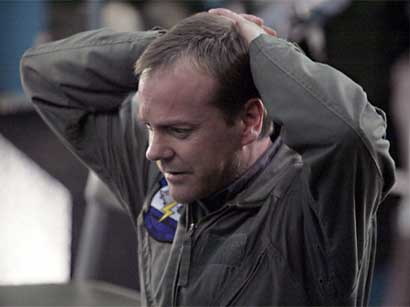 For all you 24 fans out there wishing to see all the action on a big screen, your wish has been realized. The Fox TV show is making its appearance to the big screen and I don't me the big screen TV. No reports of the current TV cast being the cast of the movie, but Kiefer Sutherland has express his interest in continuing his role as Jack Bauer in the movie.
The script for the movie will be scribe by the series creators, Robert Cochran and Joel Surnow, who will ditch the 24 hour timeline and have the actions take place over the usually 24 hours. In January Kiefer told a press conference:
I think there's always a way to actually deal with the idea of '24' as a film that would completely be separate from '24' the television show. And by that I mean the characters could be different. They could be completely unrelated, and I think that would still be effective.
Related Today