Nicole Richie plays with water
Posted by George on June 7th, 2006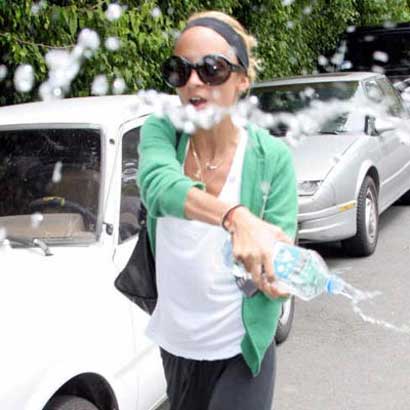 Nicole Richie loves playing with water. In this picture you can see her enjoying some water playing with some photographers at a gym in Beverly Hills on June 6, 2006. Luckily we didn't see Nicole in a white T-shirt and her pouring the water on her skeleton skinny body.
And here you see Nicole having more fun with water and photographers at a Baja Fresh restaurant in Hollywood on June 6, 2006.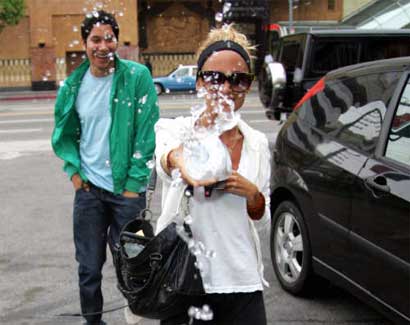 Now all we need now is to see Nicole carrying a Super Soaker and shooting the photographers with her piss water.
Related Today