Paris Hilton makes me laugh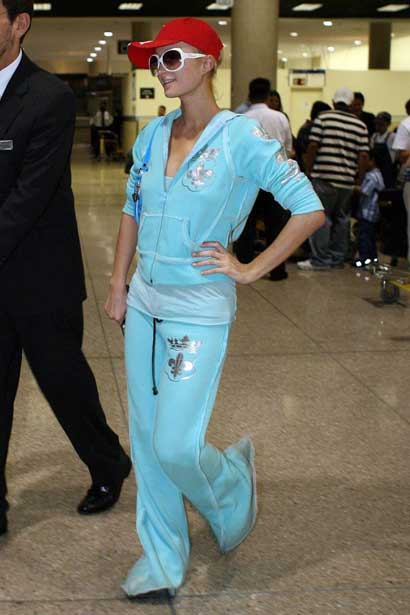 How hard would you be laughing when you see someone dress like Paris Hilton at the airport or anywhere else? I bet you would all be like me and bust out and start laughing out loud. What the hell does Paris think she is, maybe she really think she is a cartoon out of her new animated series.
And check out how long those pants she's got on, every step she takes you mopping the floor and imagine if she went into the bathroom. That's just nasty thinking how much bathroom dirty is absorb in that small bottom area. I guess when your known to be dirty, these things don't really bother you.
Related Today