Pamela Anderson tries to prove she's not pregnant
Posted by George on October 15th, 2007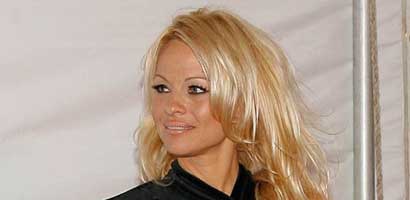 Pamela Anderson is trying real hard to make everyone believe her marriage to Rick Salomon isn't because she's pregnant. Pamela tells Robin Leach:
Please tell everybody- categorically I am not pregnant. Its just not true. I would tell you if it was.
I guess to prove she's not pregnant, Pamela celebrate her marriage last week with bottles of Cristal champagne. Got to love amazing power of alcohol, the power to get a girl sleep with you and also the power to show how not pregnant someone is. That's what I call weapon of mass destruction.
Related Today